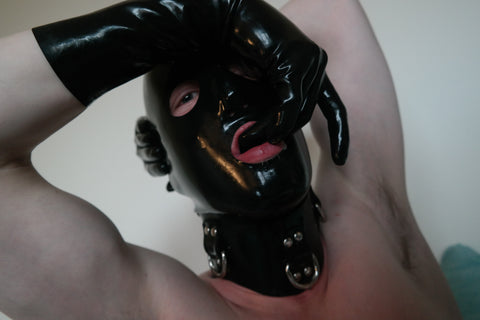 Meet Hans.
Meet Hans (he/him), A.K.A Unforced Error, is a self-taught visual artist, electronic music producer and occasional vocalist for his own productions. His recent work is a long series of distorted self-portraits featuring a glitch or fetish aesthetic, with these two occasionally overlapping.

"Seeking refuge on online message boards as a young, anxious and angsty teenager, I discovered the art of 'tags' or 'signatures' - These little messages that appeared underneath people's messages on 00's online forums.

Along with a good friend, I got heavily invested in making the best looking signatures. Later, some people attempted to create online art collectives. And I eventually managed to get admitted into one of these, forcing me to think bigger, literally.I now use abstract shapes I make in 3D software, renders of animated water I created ten years ago, and techniques I learnt by making those initial photoshop collage signatures."
more work from this artist.